Regular price
$122.10 AUD
Regular price
$234.00 AUD
Sale price
$122.10 AUD
Unit price
per
Sale
Sold out
At Life of Coco, we have a range of wholesale offers across our key product lines.  Our offer includes wholesale coconut bowls, wholesale coconut candles, wholesale bamboo cups, wholesale wooden cutlery, wholesale reusable bamboo straws as well as other merchandise products all with great pricing to assist you in growing your business.  If you cannot find the perfect wholesale match for your brand/business, then feel free to email us at hello@lifeofcoco.com.au so our team can assist in giving you great wholesale prices across our wholesale range.    
Transform your home into a tropical paradise with our handmade artisanal candles. With multiple scents coconut and made from eco-friendly soy wax, our candles are conveniently housed in a polished coconut shell, taking you back to summer escapes, sunsets and idyllic island life.
All of our coconut shell candles are eco-friendly and sustainably sourced. Made from high quality soy wax, they have a burn time of up to 50 hours.
Because every coconut shell is unique, so is every candle. Every coconut shell is cut, sanded and polished to natural perfection, allowing each item's character to shine through.
APPROXIMATE SIZE
Diameter: 8-10 cm
Height: 10 cm
WARNING  
Failure to follow instructions could result in fire, hazard or injury. Never move a lit candle. Always keep out of reach of pets and children. Place the candle on a stable, heat resistant surface. Avoid exposure to drafts. Never leave a lit candle unattended. Do not burn candle for more than 3 hours at a time. Allow to cool before relighting. Discontinue burning when 1cm or less of wax remains. Coconut may become hot. At the end of combustion, a variable quantity of wax may remain. Always store candle in a cool dry place below 25C and away from direct sunlight. 
View full details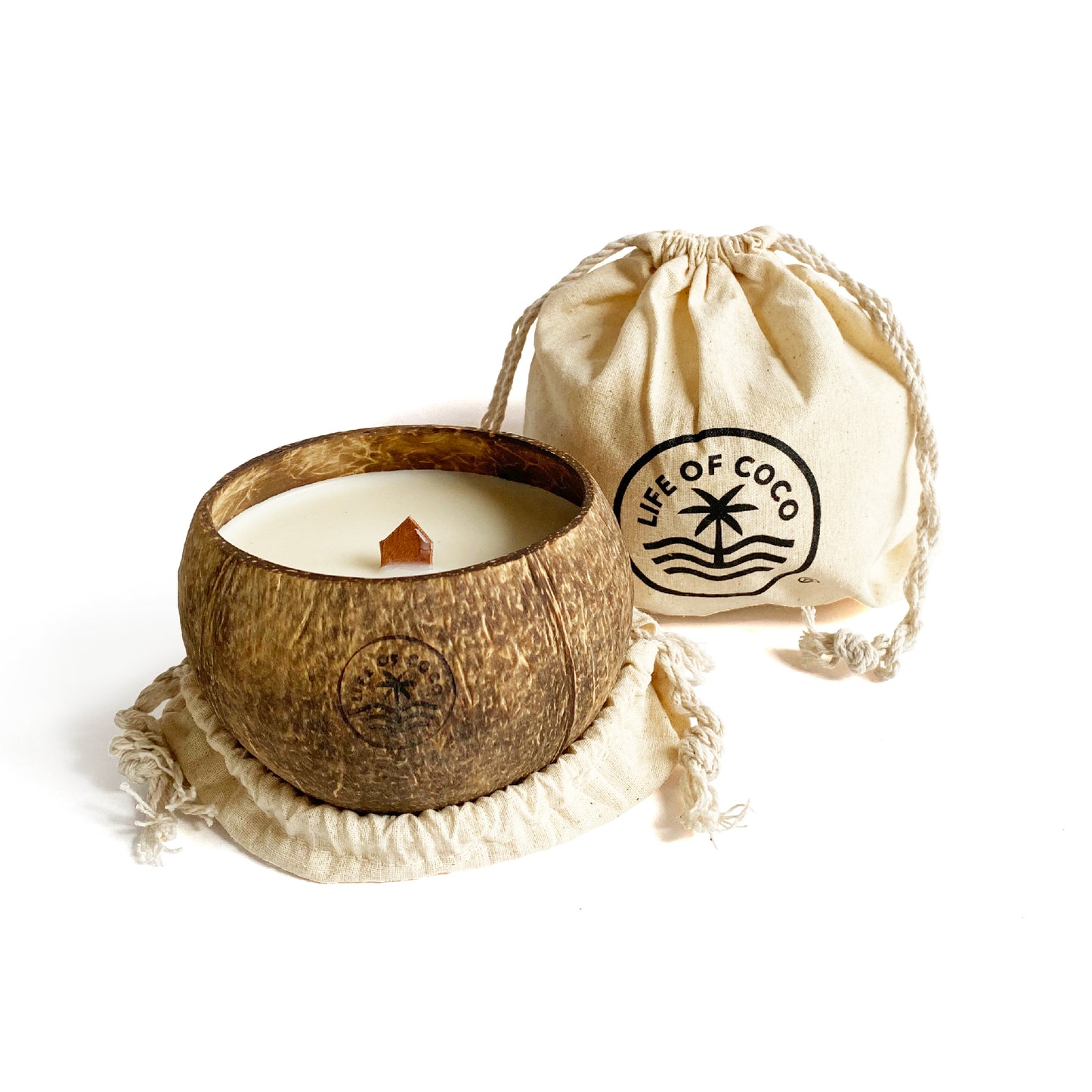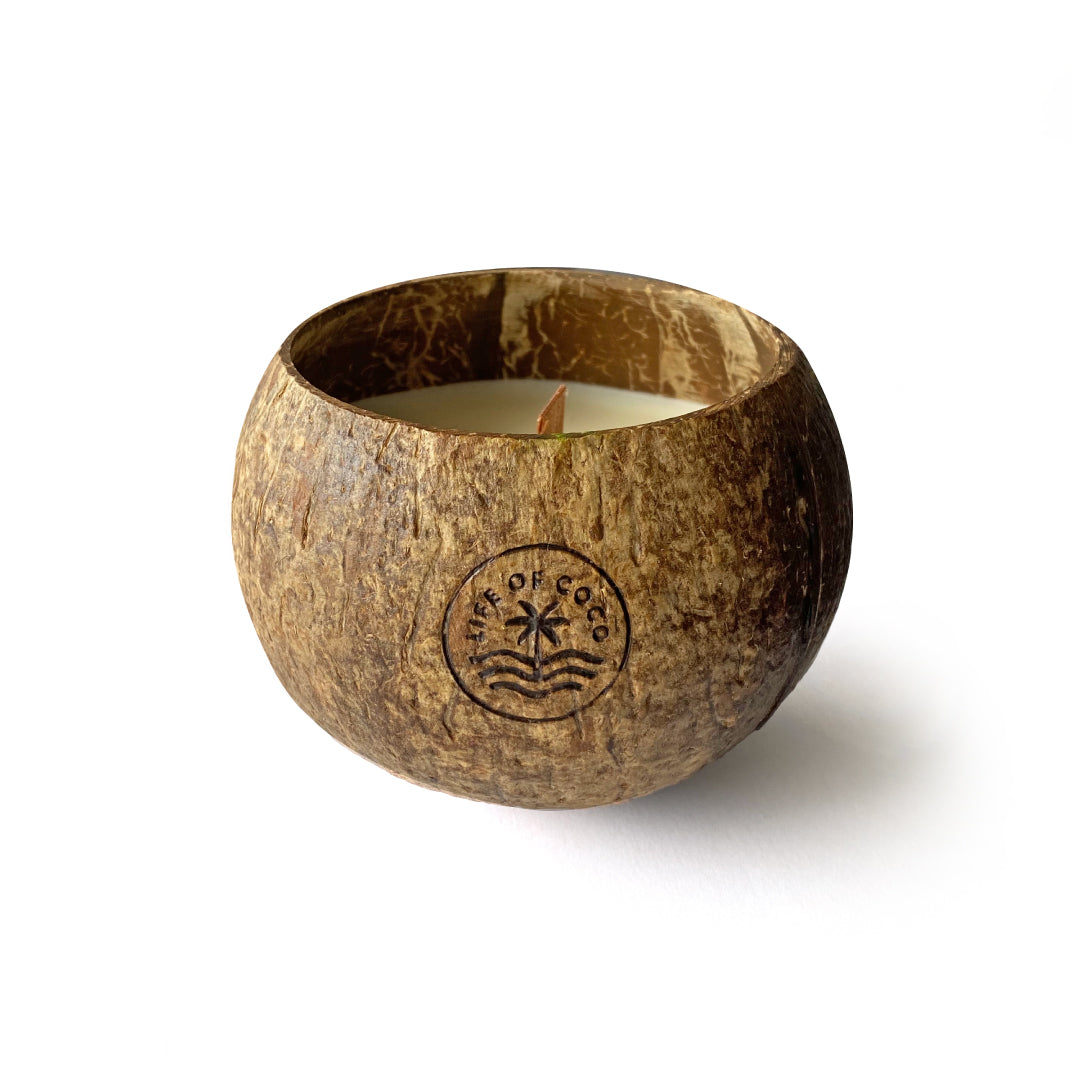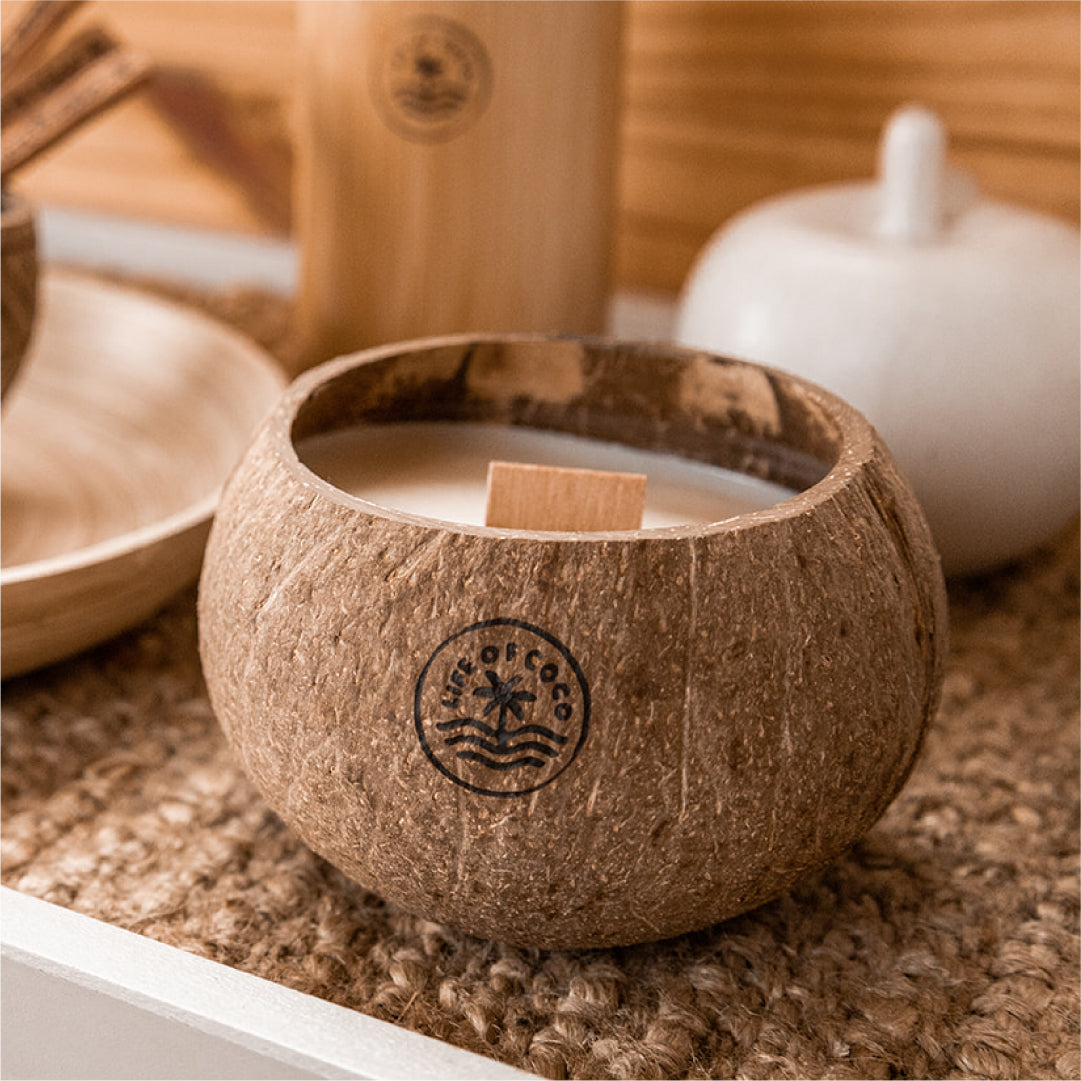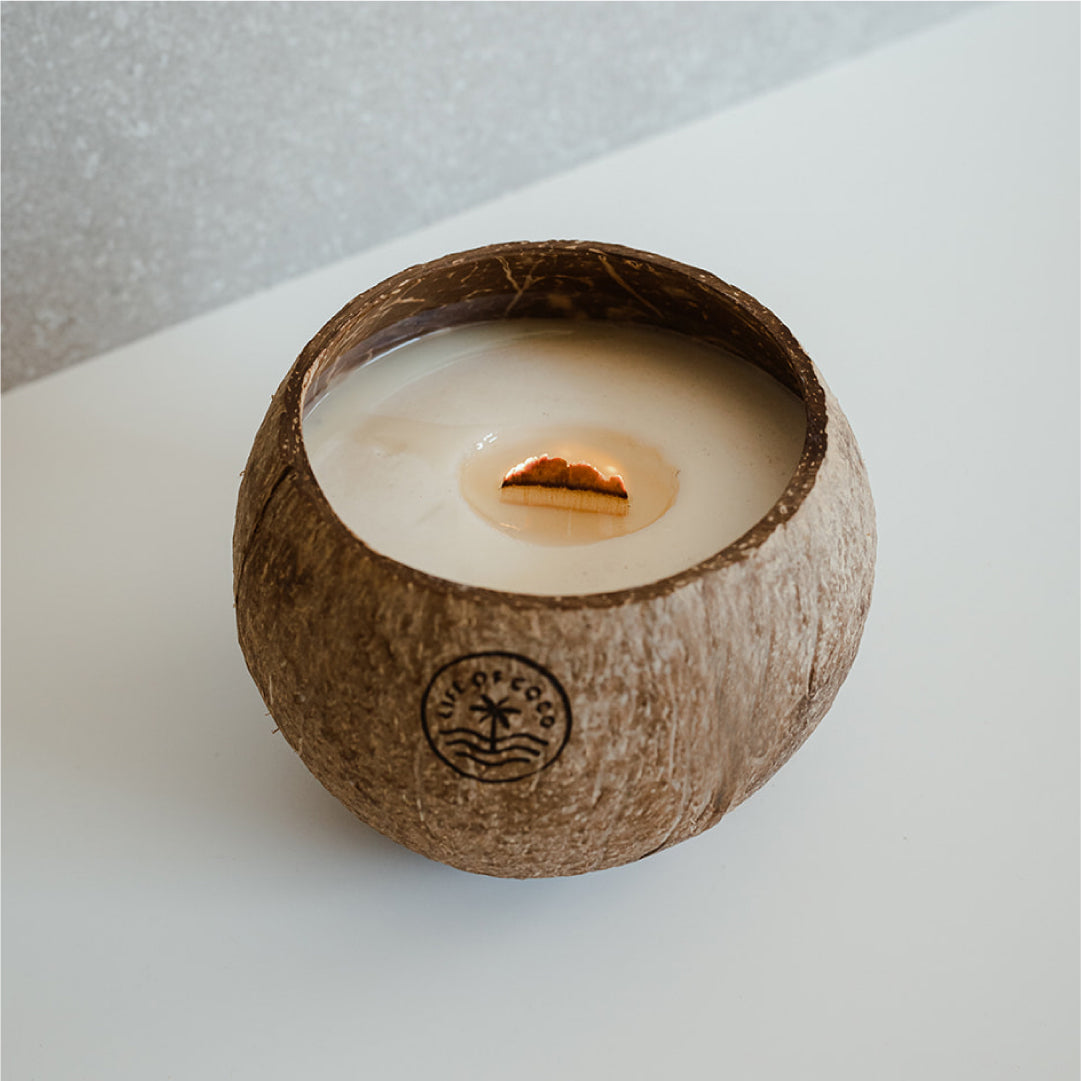 AS SEEN ON... @lifeofcoco.aus