Regular price
$13.00 AUD
Sale price
$5.00 AUD
Unit price
per
Sale
Sold out
This bowl shows of the rich and natural texture of the coconut shell. Left rugged and rough on the outside but polished to perfection on the inside, these bowls are more than just unique and practical everyday item - they're a delight to the senses!
Starting every day with this bowl in your hands will get you island dreamin'.
Because every coconut shell is unique, so is every bowl. Cut, sanded and polished to natural perfection, each item's character shines through.
APPROXIMATE SIZE
Diameter: 13-14 cm
Height: 6 cm
Volume: 550-600 ml
CARE INSTRUCTIONS
We recommend hand washing with lukewarm soapy water and letting them air dry. Do not use in the dishwasher or soak for a long period of time. Your 100% natural coconut bowls and bamboo products are best suited to room temperature and cool foods as they may crack under extreme heat, so it's best not to put them in the microwave. This bowl has a natural finish, so it's best to avoid oily foods which may result in stains.
HOW LONG WILL MY COCONUT BOWLS LAST?
If you look after your coconut bowls, they can last a lifetime!
View full details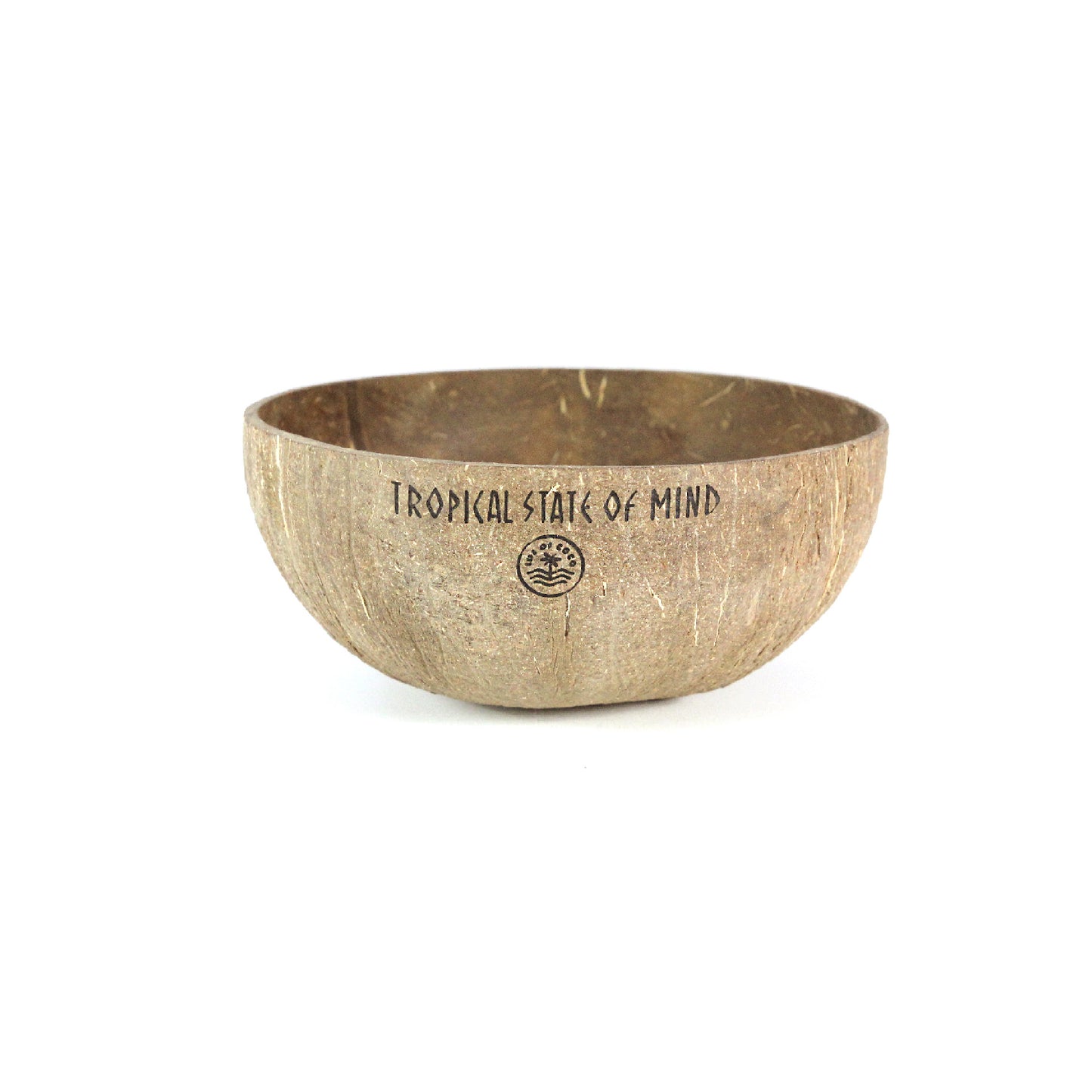 AS SEEN ON... @lifeofcoco.aus