Regular price
$14.00 AUD
Sale price
$14.00 AUD
Unit price
per
Sale
Sold out
The Tahiti coconut bowl is natural, authentic and bold. As free as the ocean and filled with dreams of dancing in the summer heat, this bowl is more than a coconut - it's got style all of its own!
Handcrafted and artisanal, these statement pieces turn starters into showstoppers, desserts into dreams and cocktails into carnivals. Sustainably sourced from coconut shells destined for the landfill, you're also doing good with every purchase.
Because every coconut shell is unique, so is every bowl. Cut, sanded and polished to natural perfection, each item's character shines through.
APPROXIMATE SIZE
Diameter: 14-15 cm
Height: 8 cm
Volume: 750-900 ml
CARE INSTRUCTIONS
We recommend hand washing with lukewarm soapy water and letting them air dry. Do not use in the dishwasher or soak for a long period of time. Your 100% natural coconut bowls and bamboo products are best suited to room temperature and cool foods as they may crack under extreme heat, so it's best not to put them in the microwave.
HOW LONG WILL MY COCONUT BOWLS LAST?
If you look after your coconut bowls, they can last a lifetime! To enhance their lifespan, rehydrate with coconut oil every 10 uses or so to restore their natural shine. 
View full details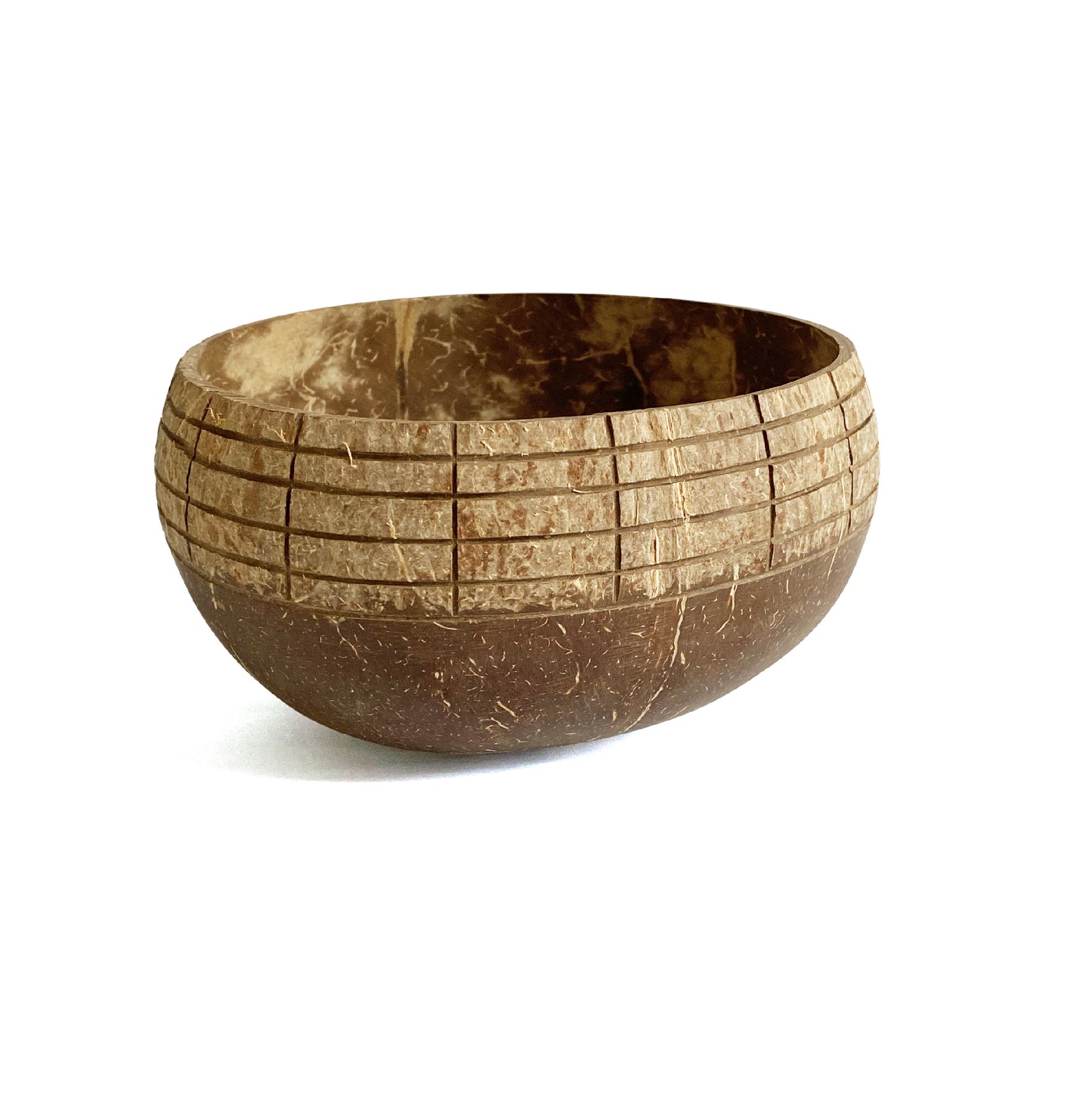 AS SEEN ON... @lifeofcoco.aus