Regular price
$84.00 AUD
Sale price
$50.40 AUD
Unit price
per
Sale
Sold out
At Life of Coco, we have a range of wholesale offers across our key product lines.  Our offer includes wholesale coconut bowls, wholesale coconut candles, wholesale bamboo cups, wholesale wooden cutlery, wholesale reusable bamboo straws as well as other merchandise products all with great pricing to assist you in growing your business.  If you cannot find the perfect wholesale match for your brand/business, then feel free to email us at hello@lifeofcoco.com.au so our team can assist in giving you great wholesale prices across our wholesale range.    
Is it summer yet? You'll think so when you hold our beautiful Penida coconut bowl in your hands! Inspired by this breathtaking Bali location and that summer feeling you just can't let go of, this artisanal coconut bowl transports you back to sun-kissed beaches and a tropical state of mind.
Handcrafted by artisans and designed as beautiful statement pieces, these 100% sustainable and natural coconut shells were once destined for the landfill. Now you can recreate your tropical escape every time you have a smoothie, Buddha bowl, salad or dessert while knowing that your purchase is benefiting the planet.

Because every coconut shell is unique, so is every bowl. Cut, sanded and polished to natural perfection, each item's character shines through.
APPROXIMATE SIZE
Diameter: 14-15 cm
Height: 8 cm
Volume: 750-900 ml
CARE INSTRUCTIONS
We recommend hand washing with lukewarm soapy water and letting them air dry. Do not use in the dishwasher or soak for a long period of time. Your 100% natural coconut bowls and bamboo products are best suited to room temperature and cool foods as they may crack under extreme heat, so it's best not to put them in the microwave. This bowl has a natural finish, so it's best to avoid oily foods which may result in stains.
HOW LONG WILL MY COCONUT BOWLS LAST?
If you look after your coconut bowls, they can last a lifetime!
View full details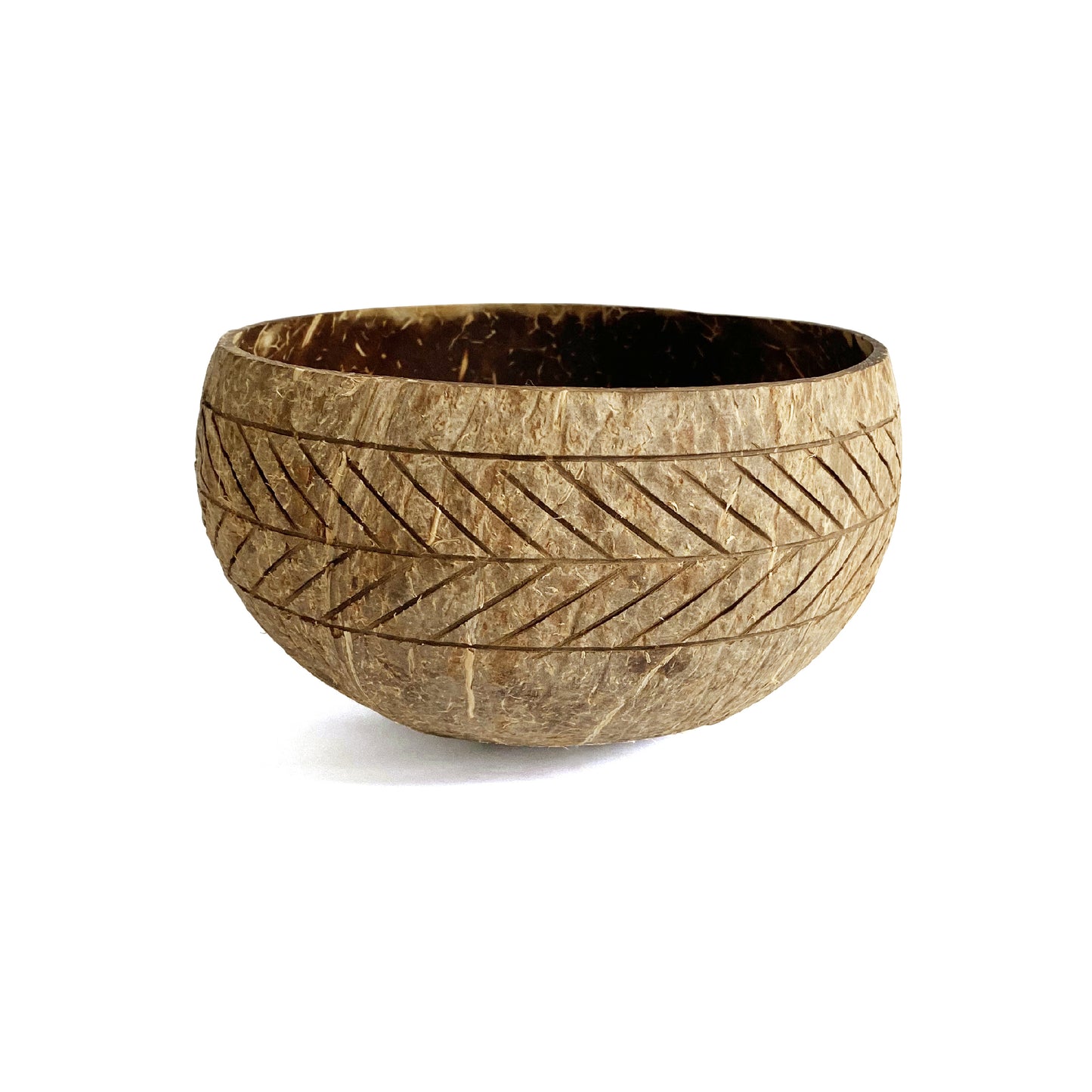 AS SEEN ON... @lifeofcoco.aus