Regular price
$108.00 AUD
Sale price
$80.00 AUD
Unit price
per
Sale
Sold out
Can't get enough when it comes to coconut? Neither can we! That's why we've created bespoke sets of our most popular and most beautifully-crafted coconut bowls, cutlery and reusable bamboo straws.
Curated for couples, this set is a great option for picnics and everyday use.
Handcrafted from coconut shells that would've ended up in landfill, these waste materials are transformed into treasures by our talented artisans, supporting the planet and rural communities with every purchase.
Because every coconut shell is unique, so is every bowl. Cut, sanded and polished to natural perfection, each item's character shines through.
SET CONTAINS:
2x Coconut Bowls
2x Spoons
2x Forks
2x Knives
2x Bamboo Cups (Regular)
1 x Set of 5 Bamboo Straws
CARE INSTRUCTIONS
We recommend hand washing with lukewarm soapy water and letting them air dry. Do not use in the dishwasher or soak for a long period of time. Your 100% natural coconut bowls and bamboo products are best suited to room temperature and cool foods as they may crack under extreme heat, so it's best not to put them in the microwave. It's best to avoid oily foods on natural bowls which may result in stains.
HOW LONG WILL MY COCONUT BOWLS LAST?
If you look after your coconut bowls, they can last a lifetime! To enhance the lifespan of your smooth bowls, rehydrate with coconut oil every 10 uses or so to restore their natural shine.
View full details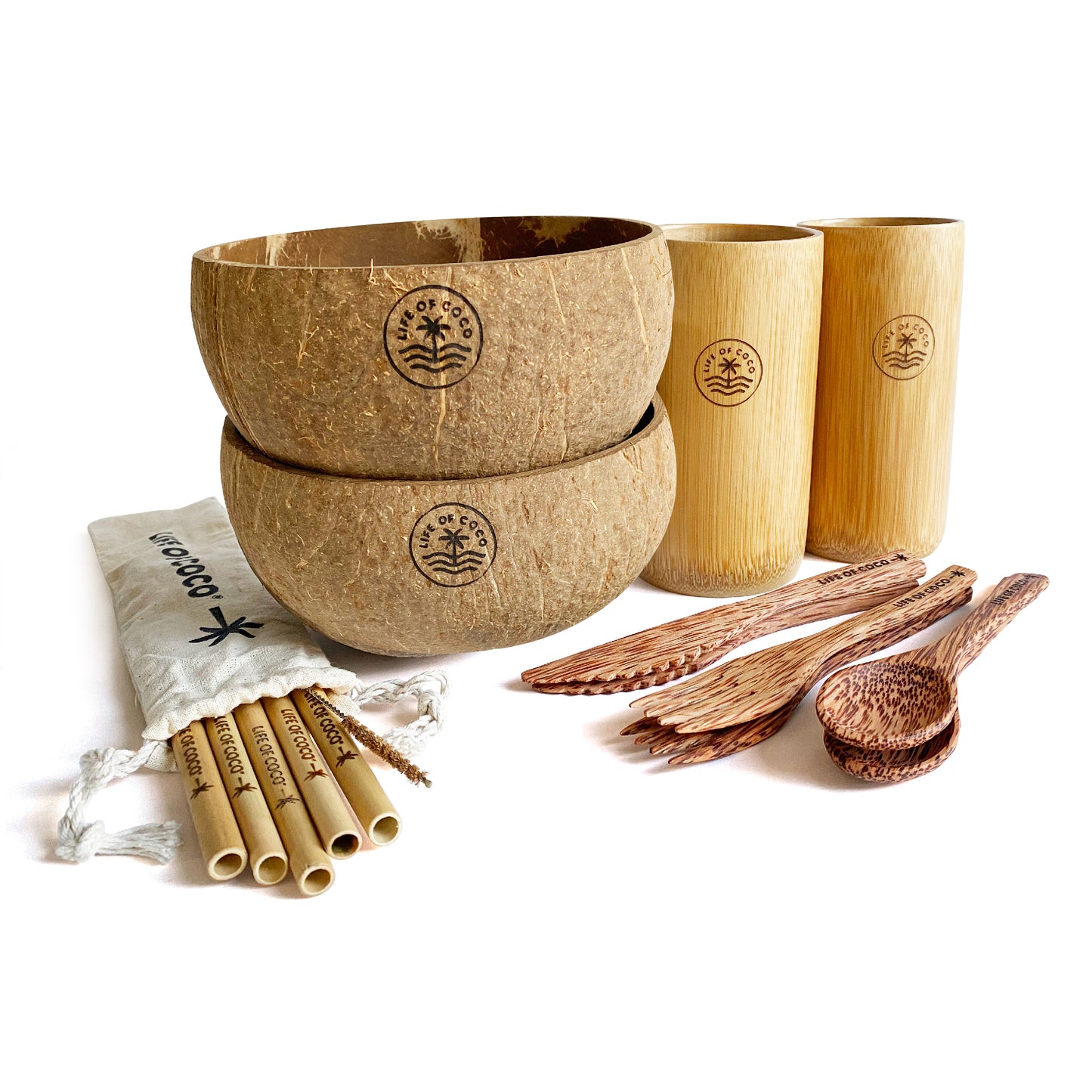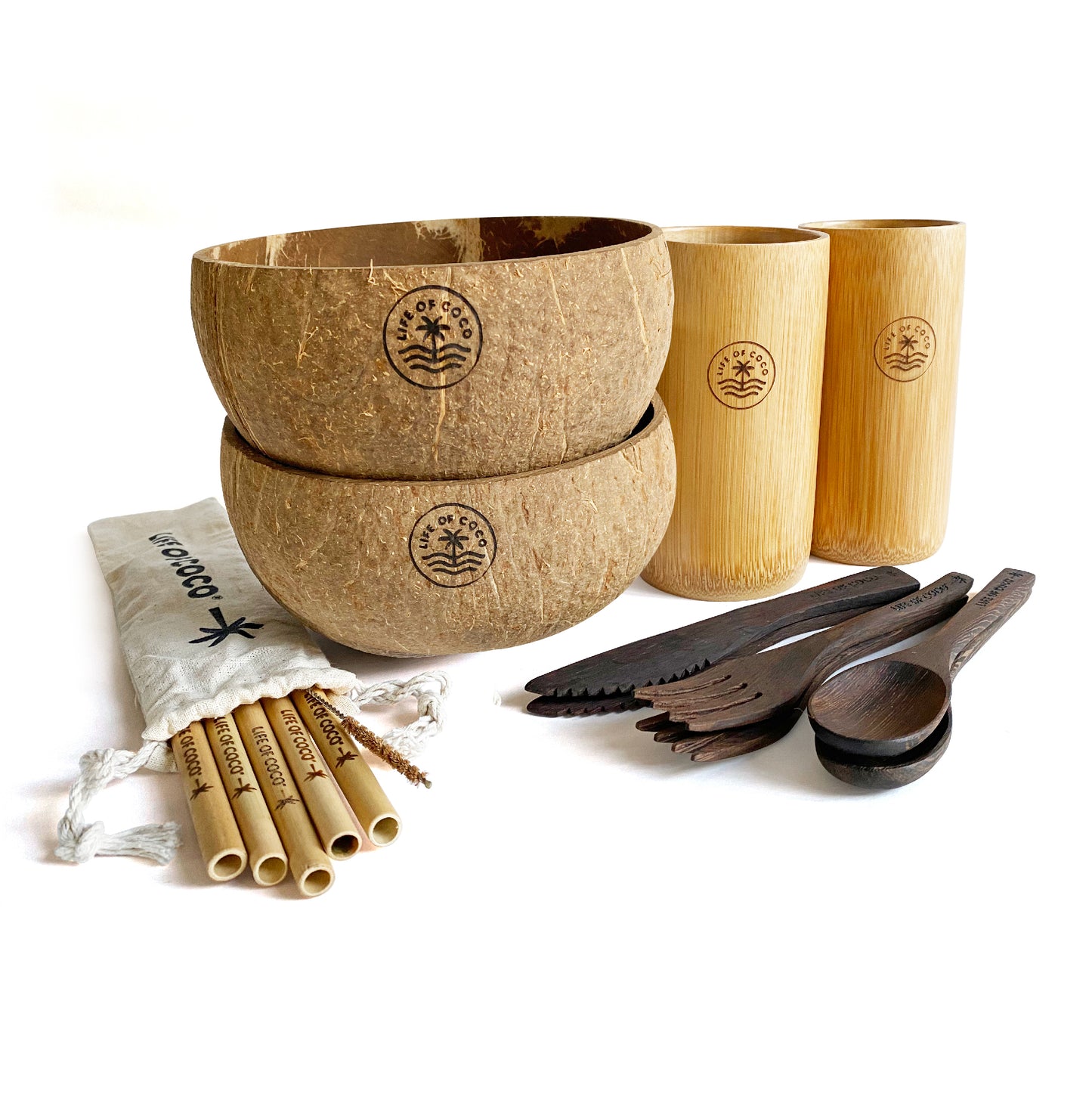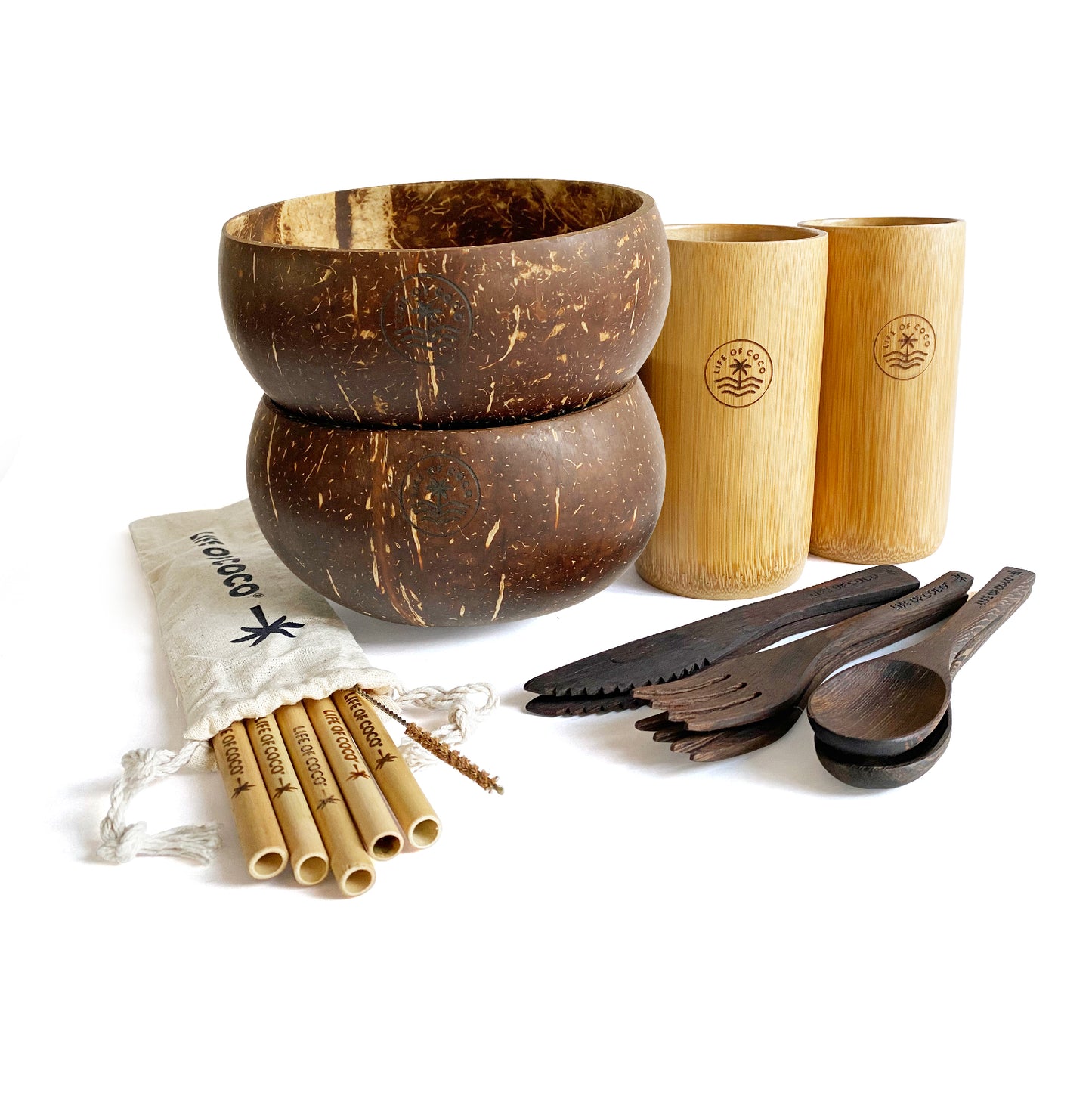 AS SEEN ON... @lifeofcoco.aus
Happy as a pig in …
Very happy……didn't realise there were 2 size options when ordering, one good thing with the standard size is they are a good at keeping in check meal portion.